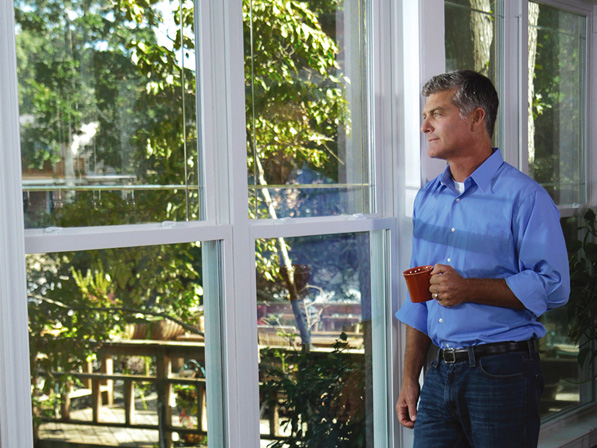 Patio and Screen Room Enclosures
A patio or screen room enclosure instantly adds square footage to a home, creating an entirely new area to enjoy. Add a room where the sights and sounds of the outdoors are readily taken in, all in the quiet comfort of an interior space. Sure to become one of your new favorite places, an enclosure truly boasts the best of both worlds.
The components used in our patio and screen room enclosures are the same products our window customers know and love: time-tested and classically styled. Our Representatives take the time to get to know your home improvement goals, and then lend their expertise to design just the right space for your needs. The ability to tailor the room according to your preferences makes the decision easy – and one that you'll continue to be proud of for years to come. The same fabulous products, installation, service and warranty you'd expect with Window World.