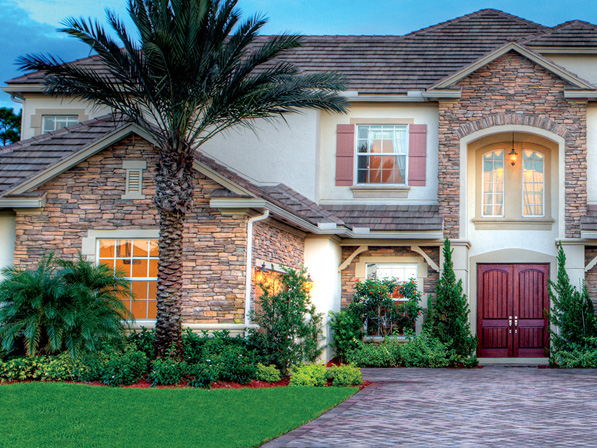 Leaf Protection System
Adding to the full complement of Window World's exterior products, the Leaf Protection system eliminates the need to clean your gutters forever. A typical gutter system has a standard open-trough that fills with leaves and debris, resulting in downspout clogs. Unfortunately, these clogs can damage your home for years before they are noticed, commonly rotting fascia and soffit, spurring the growth of mold and mildew and deteriorating the foundation. Cleaning gutters is at best messy, and at worst quite dangerous.
The Leaf Protection System saves you time and money, sending waste over the gutter while directing rain water away from the home. The water is routed into free-flowing downspouts and flushed away from the foundation, circumventing the typical problems associated with poor performing gutters. The system can be installed on existing or new gutters. Choose among 21 colors (with a 20-year paint warranty) to suit your individual style. Made with 27-gauge aluminum and installed under the first shingle, the guards are thick enough to resist denting from falling debris, but low-profile enough to maintain a finished, high-end look.